WOW! HERE IT IS, THE BRAND SPANKER FROM YEOVIL'S NEWEST PROMOTERS, SWINGTHING RECORDS> TAKE A VISIT IF YOU ARE IN A BAND THAT WANT GIGS OR ARE IN ANY WAY INTERESTED IN THE LOCAL MUSIC SCENE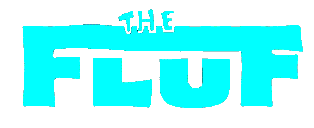 SWINGTHINGS ACOUSTIC SIDE-WORTH A VISIT IF YOU ARE A BUDDING ACOUSTICTEER!
ADVANCEUK-Promoters working in conjuction with Swingthing on a regular punk/ska night in Flicks Bar, Yeovil. Hold onto your checkered sweat bands!!!
Just who do you hate more than Mick Hucknall?
David Lovell's OFFICIAL website. Get 2 it, u know you want 2
The Ultimate Punk/ska festival this year! go to it!
THE PREMIERE GLADIATORS SITE- the choice of a champ
THE EMIA FAMILY WEBSITE apparantly. thank you Mike whoever you are!
MXTABS - THE best damn tab site out there!
JackDoneThis - Oxted Promotions
ENTS 24 (a good whats on site!)
STATEOFEMERGENCY MUSICZINE - TYLER JONES HAS A COLUMN!
MARCONI'S VOODOO (an amazing band!)